Important! If you are a teacher starting a scheduled class, please read and follow Use a Bilkent Classroom Zoom Account first (You must sign out from your personal/previous Zoom account and sign in using the Zoom account and password you see on your AIRS screen).
Here is a step-by-step guide to starting a Zoom meeting:
Open the Zoom Application
5-10 minutes before your meeting is due to start: Start the Zoom application on the computer you will be using (if you haven't already, see Prepare for a Zoom Class on setting up your space and equipment)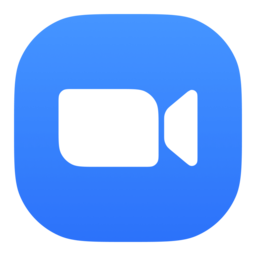 Set the "Personal Meeting ID" (PMI)
If you are using your personal Zoom account, we recommend that you use the PMI to make it easier for people to find you and join your meetings (meeting IDs expire when a meeting ends, PMIs are always the same, like a personal phone or Skype number).
Click on the menu underneath the "New Meeting" button (small down arrow). From the meeting menu, select the "Use My Personal Meeting ID (PMI)" checkbox: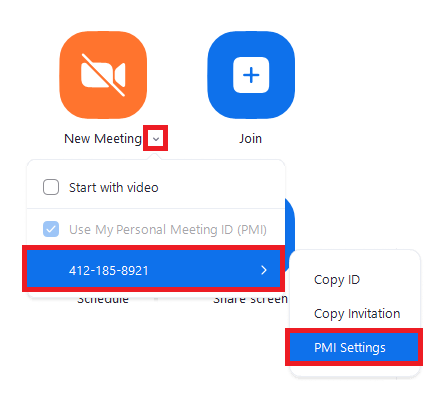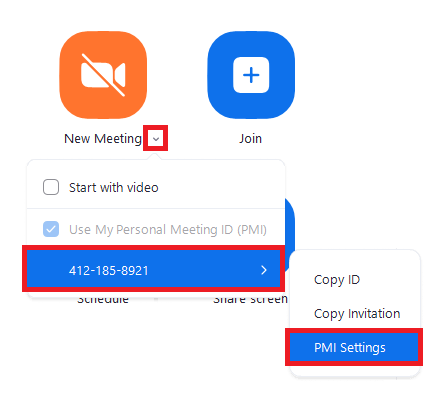 Under "PMI Settings" you can set how meetings are accessed and normally begin. Here are some example settings for a personal account: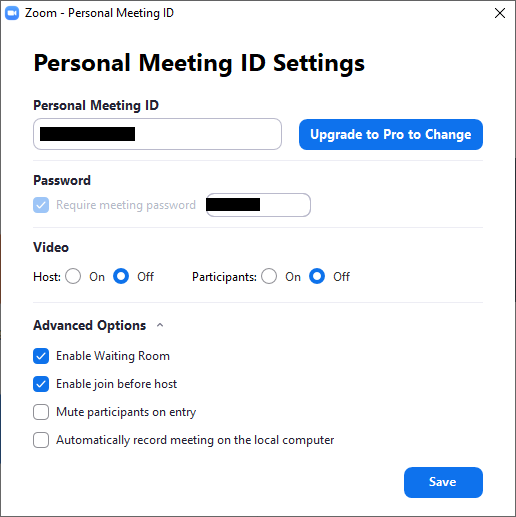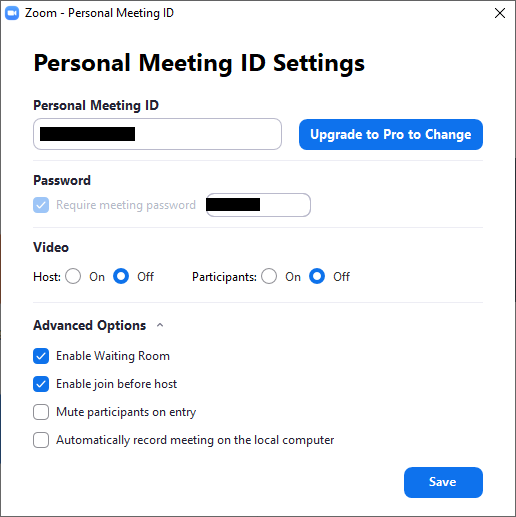 Invite Participants (Personal Zoom Account Meetings ONLY)
If you are hosting a meeting with your personal Zoom account, you will need to invite participants using the meeting ID and password / a secure URL link (see this tutorial about inviting participants on the Zoom website).
N.b., If teachers are hosting a meeting with a Bilkent Classroom Zoom account, there is no need to send/receive invitations. The students will join the class meeting using the Zoom ID they find on their STARS schedule.
Start the Meeting
When you are ready, you can save the changes, and go back and click the "New Meeting" button.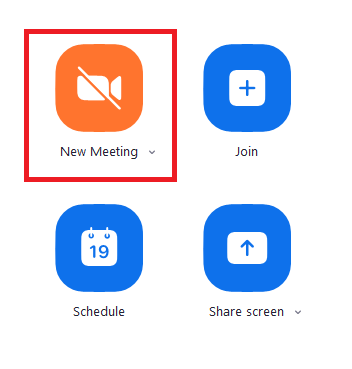 Troubleshooting
"Am I in the wrong place?" Check the Meeting ID at the top of the screen by moving your mouse/finger.
"Nobody can hear/see me!" Check you have joined audio and started video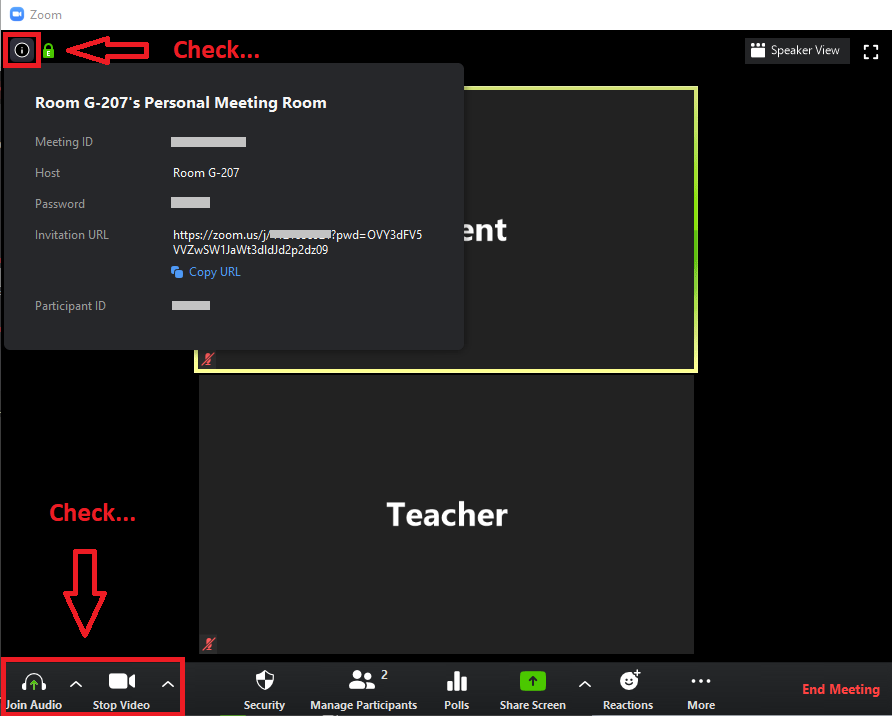 Have a good meeting! 🙂
Related Links